1. Easter Egg Hunt
What better way to have kids find some Easter eggs and treats as a way to enjoy the holiday?
Before you conceal the eggs, have your children decorate them with anything they choose, whether it is paint, dye, or stickers. Make sure the eggs are carefully hidden but not impossible to discover and fill them with tasty food for the youngsters to enjoy.
Make sure everyone has a nice time, and tell the kids to use their imaginations while they embark on their Easter egg hunts. An Easter egg hunt, with either plastic or hard-boiled eggs, will make this year's Easter celebration unforgettable.
2. Easter Egg Decorating
Decorating eggs for Easter is a time-honored custom that has become a modern cultural icon. No of their skill level, children of all ages may express themselves creatively and develop original works of art! Eggs may be decorated in a wide variety of ways, from using simple store-bought colors to creating elaborate hand-drawn images, from using spray paints to applying glitter and sequins.
If you give your kids a bucket of materials, they'll come up with all sorts of creative ways to decorate eggs. If you give them enough time and space to think, you'll have a flood of fantastic Easter ideas.
During the Easter holidays, gathering with loved ones to decorate Easter eggs is a wonderful opportunity to spend quality time doing something that everyone can enjoy.
3. Bunny Hop Races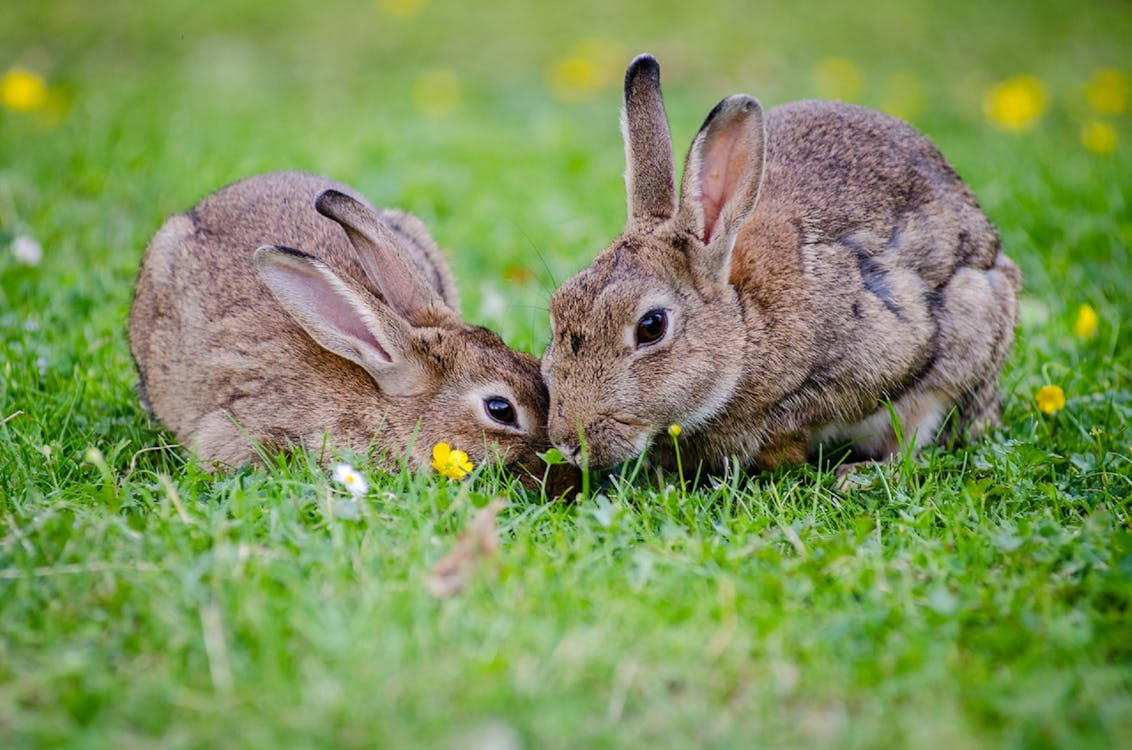 Easter is a wonderful time to spend with loved ones, and that includes the little ones. A bunny hop race might be a fun way to inject some friendly rivalry into your holiday get-together.
Put on your allotted bunny ears (or sketch them on!) and have everyone hop their way to the finish line; this is one of the finest Easter games for people of all ages and ability levels. It's going to be a blast for everyone.
This outdoor activity is sure to be a hit with kids of all ages, from the youngest to the oldest. Try it out at your next family gathering and you'll see why it's a hit at ours every time!
4. Easter Crafts
Easter is such a lovely event for kids, and making homemade decorations is a great way to build anticipation for the celebration. Little eggs, colorful paper, and glue are just a few of the gorgeous resources kids might use to make something incredibly special.
Children may best express their imagination and have the most fun at the same time by making Easter-themed crafts.
Furthermore, their unique works of art are wonderful decorations that liven up and comfort any room. There are endless things that families may build together, from bird feeders to adorable Easter bunny crafts.
5. Easter Bonnet Parade
Hold a private Easter bonnet procession and invite all the relatives. Make a family parade out of it by having everyone wear a hat or bonnet they made themselves. Give away prizes at the end of the procession to turn it into a competition.
Hosting an Easter party is a great way to include friends and family in the celebration. Spend the day surrounded by the people you love, eating beautiful food, and participating in egg-citing activities.
6. Egg Rolling Races
A race to roll the most eggs wins the prize for the most guaranteed excitement among Easter activities for youngsters. Get the kids outside with a basket of hard-boiled eggs and a series of homemade racetracks, and they'll be laughing and running in no time!
Participants in egg-rolling races attempt to be the first to roll their eggs from the starting line to the finishing line. It's a funny but great way to get the little ones competing during Easter!
7. Easter Scavenger Hunt
Scavenger hunts are great for gatherings of all sorts, from intimate family get-togethers to massive block parties, because of their timeless appeal and adaptability.
Players search for Easter-themed things concealed about the house or yard, which may include but is not limited to, eggs, bunnies, and baskets.
The best part comes after everyone has discovered their goods when they compare them. An Easter Scavenger Hunt may be a fun and memorable addition to any Easter celebration, no matter how big or little.
8. Visiting Live Bunnies
One of the best Easter activities is visiting real-life rabbits with your kids. They may learn a lot and have a lot of fun getting up close and personal with these adorable rabbits. Having kids pet the animals is a great way to teach them compassion and appreciation for the natural world.
Make sure your kids wash their hands frequently and take other preventative precautions to avoid spreading germs during the visit.
As a memento of the outing, you may do some bunny-themed crafts with your kids.
9. Bake Easter Treats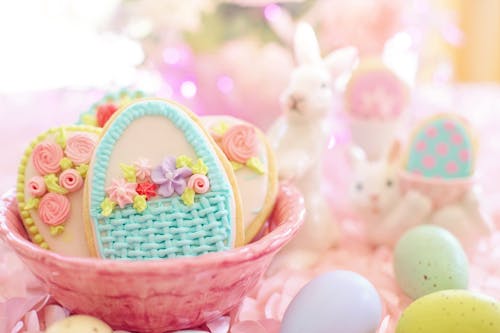 Children may create a memorable and enjoyable bonding experience with their loved ones by baking Easter sweets together. When kids use cookie cutters to make their own unique shapes and tastes, it encourages them to get creative.
There will be nutritious and tasty snacks for everyone to enjoy after all that effort is put into combining ingredients and shaping forms.
Young bakers will enjoy making these treats for Easter, and their parents will appreciate the opportunity to reminisce while they work with their children.
Get out your apron and get ready to work because this age-old custom is guaranteed to put a smile on everyone's face this Easter.
10. Easter Egg Toss
Play a game of Easter egg throw for some healthy competitiveness.
Have the family stand on opposite sides of a drawn line and take turns tossing eggs back and forth. The team with the most eggs in their baskets wins. Keep an eye out for the egg-throwing mayhem; the kids will have fun!